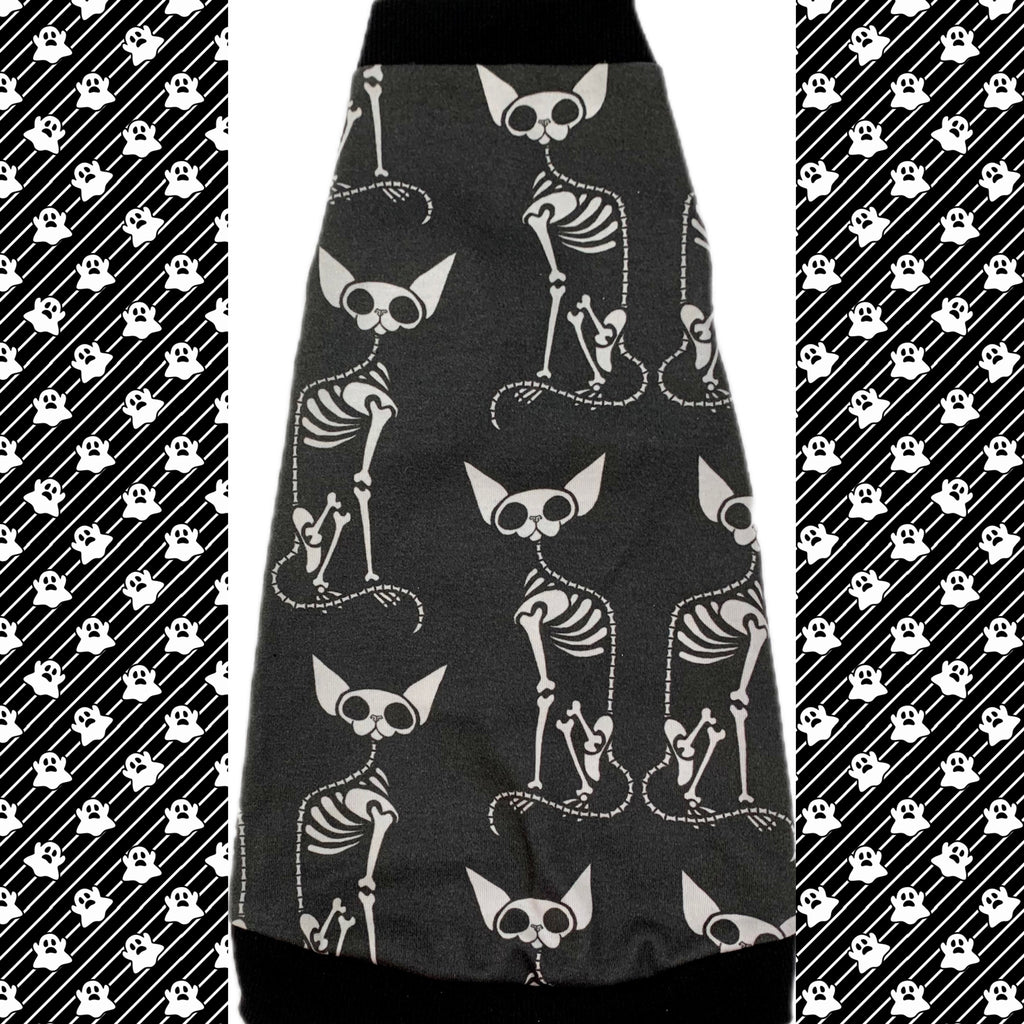 Organic 100% Cotton, "Sphynxie Bones"
---
Orgainic cotton is very breathable and an excellant choice for those with skin conditions.  This shirt is a full t-shirt weight with black rib knit trim.  

Nudie Patooties shirt for your sphynx cat, sphynx kitten, cornish rex, peterbald and devon rex cat.  Sphynx cat clothes, shirts and sweaters. 
Size and fit chart: https://www.nudiepatooties.com/pages/sizeandfit
Guide for Buying Sphynx Clothes, Eight Months and Younger:
https://www.nudiepatooties.com/blogs/nudie-patooties/guide-for-buying-sphynx-kitten-clothes-eight-months-and-younger
---
Share this Product
---
More from this collection